Navigating the World of Travel Nursing: Valuable Tips from Experienced Professionals
Years Of Experience Has Taught Us a Thing or Two!

 
Our team of recruiters, nurses, account managers, and HR professionals have come together to create a curated collection of industry tips for travel nurses. We understand that navigating the world of travel nursing can be challenging, which is why we have put together these suggestions to provide valuable insight into the industry. From tips on finding the right assignment to advice on how to excel in your role, our collection covers a wide range of topics, in no specific order or importance, but all designed to help you succeed in your career as a travel nurse. Stay tuned for regular updates and new additions to our collection of industry insight! 
Organization & Optimization
1. If you're just starting out as a traveling nurse, and plan on continuing in this profession for a while, it's always beneficial to keep a journal of all your travel assignments! Somewhere that you can list key details from each of your assignments and can be easily interpreted by your recruiter building your submittal profile for your next assignment! Some important info to include: 
Name of the facility – I know it sounds obvious, but you'd be surprised how many people only  list the AGENCY they worked for, and not the actual hospital where they worked. 
Your start date and end date – Month and year for each is fine. 
Location – City, State. 
Primary unit/specialty & anywhere you floated to – It's important to tell us where you've floated, even for a shift, because it shows versatility and adaptability to hiring managers. 
Day to day nursing duties/tasks – Yes, we know that vital signs are an important part of just about every nursing position. We are looking for tasks that are more tailored to your specific role such as telemetry monitoring, EKG interpretation, titrating drips (list specific meds – cardiac, insulin, etc.), RSI, leading a code in the ER, managing specific patients, etc. 
Nurse to patient ratio – Showing your ability to manage multiple patients. 
Was it a travel position or a permanent position? – If it was a travel position, please include the name of the agency you worked with. 
Electronic Medical Record – Hiring managers like to see which EMR systems you've used and are comfortable with. (Main ones: Epic, Cerner, Meditech). 
**Example entry for your travel nurse journal**
Mid-Hudson Regional Hospital 

May 2022-November 2022 (3-month contract & 3-month extension) 

Poughkeepsie, NY 

Travel ER RN – Float to: ICU/Critical Care, Tele units. 

Agency: Modern Healthcare Solutions 

Handles all day-to-day duties of ER RN. Charge duties occasionally. Preceptor for new ER nurses. Night shift. Manages acute and chronic medical conditions, life-saving interventions, takes report from EMS, triage appropriately, proficient IV skills, leads team during level I trauma initiation with RSI, titrates sedative and cardiac drips, transports critical patients to ICU. EMR system: Epic. RN to patient ratio: 1:5 + 1 trauma bay. 
2. Try to get a couple of solid references from each travel assignment, this way, they are always recent.    Most facilities will only accept professional references from a Charge Nurse and/or Nurse Manager/Supervisor. When gathering their information, remember to include: their name (of course), their title, the facility that you worked together, their phone number and their email address! 
3. Keep all your important documents in one place! Nursing documents & medical records. Things like, immunization records – titers & vaccines, recent physical, current flu shot record, resume, active certifications, licenses, etc. We will tell you exactly what we need and whatever you don't have, or anything that is not recent enough, we will set you up for – but it's always good to keep everything together, organized in a folder and ready to go!  
To add to this – stay up to date on important certifications like your BLS & ACLS! 
Some basic certifications required by most hospitals: BLS, ACLS, NIHSS. 
4. We know that you are probably working with other recruiters/agencies – and that's okay – as long as you stay organized and on top of which agency has submitted you to which positions. Hospitals are not fond of double submittals, and if you have multiple agencies submitting you to the same job, you may lose out on the opportunity altogether! Communication is KEY!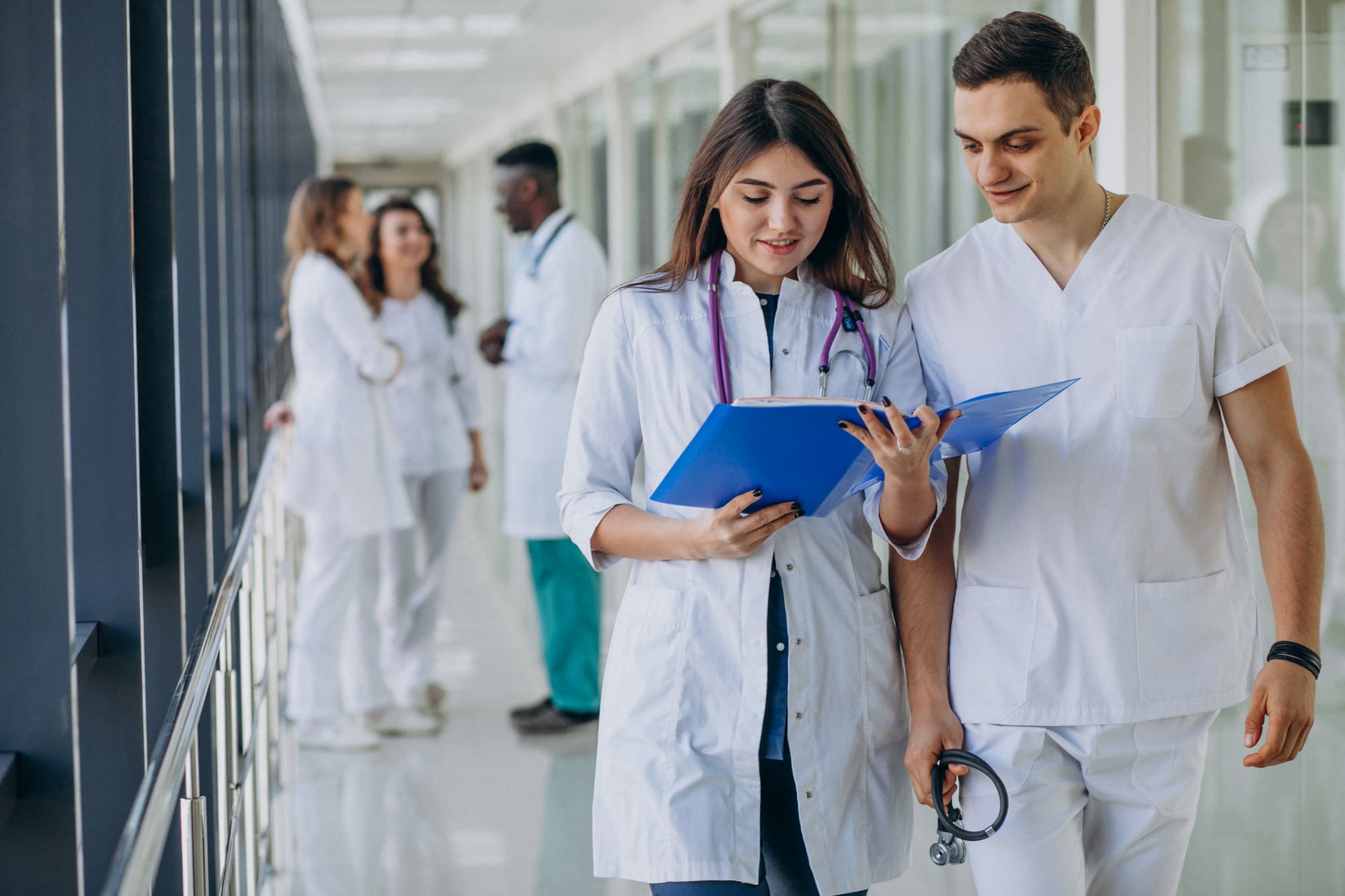 Food For Thought
1. If you're wondering when you should start applying for a new travel assignment – the answer is: generally, about 3-5 weeks from your available start date. This is because the compliance/onboarding phase alone, prior to hospital orientation, takes – on average – 2 weeks. There are instances where we have "Quick Starts", but as a rule of thumb: 3-5 weeks. So, if your current contract ends on 11/24 and you'd like to start a new one by 12/4 – you should start actively looking by the end of October/beginning of November. 
2. Having a compact nursing license is great, especially if you plan on traveling. The NLC covers MOST states in the U.S. – not all – and it allows you to practice in participating states, without getting a new RN license in that state. Keep in mind, for your compact license to stay valid, you MUST maintain a permanent address in the state where your compact RN license was issued. Additionally, your Driver's License needs to match your compact RN license.  
This means: if you were issued a compact RN license in the state of Texas, you must have a permanent home address in the state of Texas and you must have a Texas Driver's License. 
Compact RN License State = Driver's License State = Permanent Home Address State. They all must match! 
3. Stay connected with your recruiter! Build a relationship with them. They are there to help you and guide you through the whole process. 
4. Many times, auto-offers are extended to candidates based on the submittal profile their recruiter builds and the relationship the agency has with the specific facility. An auto-offer is exactly that, an automatic offer. There is no interview with the manager if an auto-offer is extended. Your recruiter will receive the auto-offer and extend it to you. You can accept or decline at this time – hopefully ACCEPT! We get very excited about auto-offers for our candidates because they typically move much quicker than when the manager interviews. *These tend to be the "same day offers" and the "quick offers" that you see recruiters posting about!  
Discuss this with your recruiter and make sure you understand that there is NO INTERVIEW with an auto-offer.  
Make sure you tell your recruiter ANY requests/conflicts – scheduling, RTO, etc. Most of the time, things like scheduling requests/block scheduling are not allowed on travel assignments.  
Managers are not very fond when their bombarded with RTO/scheduling requests once you've already accepted a position and started on the unit. Many times, they'll just cancel the assignment altogether! 
RULE OF THUMB: Anything that has to do with your schedule, let your recruiter know prior to submitting.  
5. 13-weeks flies by! Start thinking about your next assignment 5-6 weeks into your current one. Would you extend where you currently are? Do you want to try somewhere new? A different state? Are you going to need a new license or any new certifications? These are all things to think about and discuss with your recruiter! 
Thank you for reading. Be sure to check back for the latest updates and new industry insights that we'll be adding to our collection!